Filter by Subcategory
Personal Enrichment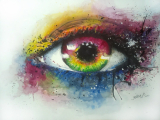 Watercoloring for beginners and intermediates W18
with Michael Duffy

Feb 27, 2018 at 6:30 pm

, runs for 7 weeks
This class will be a gently guide you into watercolor painting. We'll cover the basic stuff like how to do a wash, what kind of brush, what kind of paper and what kind of paints to use. We'll also cover more advanced and stylized skills in this class. Drawing skills are not needed. Learn how to mix colors and how to understand the color wheel. Each week or two we'll create a masterpiece suitable for framing. There is a material fee of $8.00 to cover the paint, paper and brushes included in the cost.
Full Course
Women's Self Defense W18
with Lisa Richardson

Feb 26, 2018 at 6 pm

, runs for 4 weeks
This class is geared towards women wanting to build self esteem and build confidence! A very empowering class based on self defense with some teaching in Karate, Jujitsu, aikido, judo and savat. This class is low to moderate impact with allowance for moderate to high impact depending on the person. Learn how to kick, grab and protect yourself!
Open to girls and women 14 years old and older. Parents of minors must sign a release form. Wear: Comfy clothes, no jewelry, and mouth piece Students must acquire and bring their mouth piece to classes. Materials: mouth piece ($2-5 at Walmart) Instructor: Lisa Richardson 2nd degree black belt with Tracy's Institute of Self Defense