Filter by Subcategory
Personal Enrichment
Understanding Your Dreams with Hypnosis W18
with Hugh Sadlier

Feb 15, 2018 at 6 pm
, runs for 1 week
You can understand your dreams while in hypnosis. Your subconscious mind creates your dreams and can interpret them for you. Even recurring dreams, which are your subconscious mind's way of trying to get your attention about something, can be explained in hypnosis. Learn the meaning of your dreams and act on that to improve yourself.
Hugh Sadlier, M.Ed., is a Board Certified Hypnotherapist who has been practicing in Maine since 1991. He has worked with over 3,000 people in individual session on 300+ different issues. Hugh maintains offices in Portland and in Blue Hill
Full Course
Waltz! W18
with Sharen Kean

Jan 30, 2018 at 7 pm
, runs for 6 weeks
The waltz is a simple, yet elegant ballroom dance that is smooth and is characterized primarily by its rise and fall action. Special $10 off if you register for both Foxtrot and Waltz - total fee would be $76. Please register in the online "Foxtrot/Waltz Combo" class or mail in your registration for the discount.
Dance partner is not required. Dance experience is not required. Dance shoes are strongly suggested or shoes with suede soles.
Full Course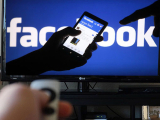 Welcome to Facebook! FY17
with Steven Nickerson

Nov 27, 2017 at 5:30 pm
, runs for 2 weeks
This course will begin with an overview of what Facebook is. Students will then create a Facebook account. Upon completing the course, students will learn how to navigate and use Facebook, create person and business pages, along with best practice tips to get the most out of their Facebook experience
Bring a fully charged laptop. There are a few laptop computers for loan during class only. About the Instructor: Steven Nickerson was born in Bar Harbor, Maine and currently lives in Lamoine. In 2011 he earned a Bachelor of Science in Secondary Education with a double major in History. In 2014 he earned a Master's Degree in Instructional Technology. Currently he is working towards a Master's Degree in Adult and Higher Education. Steve has taught computer technology for another local adult