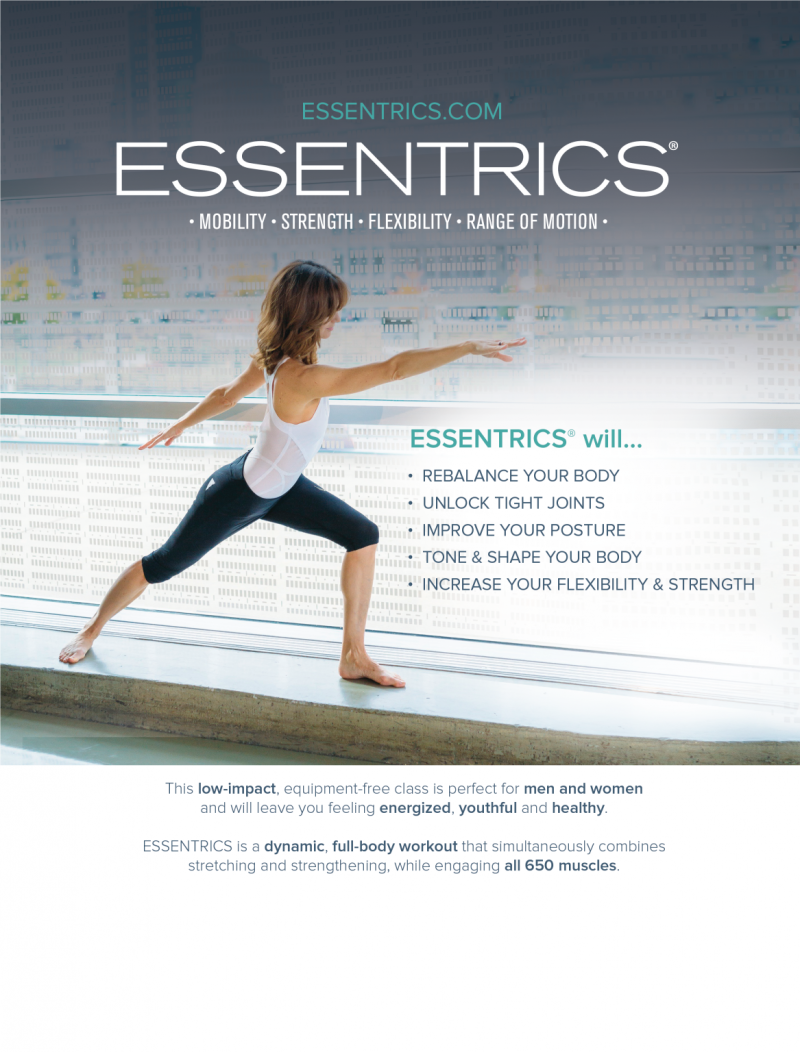 Essentrics® Toning Section 1
with Wendy Lessard
$5000
This is a live, online class.
Essentrics® workouts move the body through a chain of specific full body movements, designed to strengthen and release the full musculature and joint systems of our bodies, building a toned, flexible, balanced, pain-free body. Diverse music, breathing, and imagery help motivate the movements while triggering brain-body connections to increase the effectiveness of the workouts. No impact and no weight beyond our own body weight; good for all ages and fitness levels; used by professional and causal athletes to Olympians to improve performance and work out stiffness and soreness. Age backwards, grow stronger and re-shape your body.
Exercise mat, strap/band. Blocks/risers/telephone book, chair recommended as well as bare feet.
Jan

7

-

Feb

4th

,

2022

Fri

for

5 weeks

from

9:00 - 10:00 am
Online Class
For more info, call us at 288-4703