Filter by Subcategory
Business & Skills Training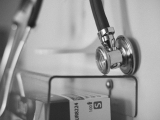 Certified Nursing Assistant: Interest List

Jul 1, 2022
Adult Ed programs in Hancock County offer  Certified Nursing Assistant courses that meet the State requirement of 180 hours (110 hours of classroom/lab and 70 hours of clinical experience) and, if needed, six hours of CPR instruction. Clinicals are held at area healthcare facilities. Upon successful completion of this course, passing the State CNA exam and successful acceptance to the State Registry, you will be a state-certified CNA. The class cost tends to be about $1500. If you are interested in learning when and where the next class is, please register on this "INTEREST ONLY" list. We hope to start a class in October 2021.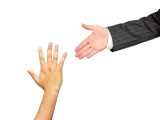 Behavior Health Professional Certification Training
with Woodfords Family Services

Aug 1, 2022
Rolling Admissions:
Our community is looking for individuals who want to make a difference in a child's life.
Children's Behavioral Health Services are vital to Maine's children with Intellectual Disabilities, Autism and Mental Health Disorders and their families. And the need in our area is great!
As an integral part of the child's treatment team, a Certified Behavioral Health Professional (BHP) has the opportunity to make an immediate impact while helping a child grow and develop to their full potential.
We are excited to connect our community to this wonderful ONLINE training program. The online training will equip you to help children who are receiving Behavior Health services. The training will prepare you for employment through local social services agencies. The program can be started at any time and finished at your own pace.
You will complete 12 online modules then 3 4-hour live sessions, including the new ethics and boundaries training. Once the modules are completed, you will receive free online blood borne pathogen training and virtual First Aid & CPR training if you do not already possess those certifications. The entire training requirements will take about 45 hours. Registration is ongoing till June 30, 2023.
Any individual who will be 18 years of age or older upon completion of the course may register.
Sign up here to get started!
See Blended Learning Curriculum at Woodfords Family Service for more information.
Online Registration Unavailable