Filter by Category
Certificate Programs
Online Registration Unavailable
Certified Nurse Assistant
with Peter Sullivan

Oct 22, 2019

, runs for 16 weeks
Take our C.N.A. course and enter the medical field with the skills to help care for patients. This course includes classroom and lab instruction, as well as, training at one hospital and one assisted living center to help you gain diverse skills and explore employment options. After successfully completing the 180-hour course, you are eligible to sit for the state C.N.A. certification test. Successful candidates will be placed on the state registry. The intake process takes 2-4 weeks so please call our office for the application and intake appointment. Class size is limited to 10.  **CLASS MEETS T/TH 4-8pm and SATURDAYS 6:30a-3:30p.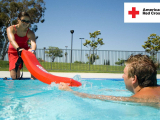 Lifeguard Training
with Mark Schoon

Oct 12, 2019 at 9 am

, runs for 5 weeks
The American Red Cross Lifeguard course provides participants with the knowledge and skills to prevent, recognize and respond to aquatic emergencies and to provide professional-level care for breathing, cardiac emergencies, injuries and sudden illnesses until emergency medical services (EMS) personnel take over. Successful completion of the course will result in a nationally recognized certification valid for two-years and could lead to employment opportunities. This is physically challenging, and you do need to be a strong swimmer (a swim test is required and will be conducted on the first day). There is also an online component that must be completed before certification and preferably before the first day.
This blended learning class consists of 7 hours online and 24 hrs. in person at the MDI YMCA in Bar Harbor.
Must be 16 years old or older. Bring a swimsuit.